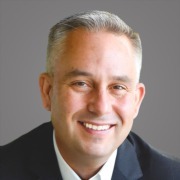 After serving in the military, Richard went into a career in law enforcement to fulfill a deep desire to serve and help others. After retiring from law enforcement, he searched for another career which would allow him the opportunity to use his skills, and fulfill that passion he has for serving others.
As a REALTOR, he believes his primary job is not that of a salesman trying to sell someone a house, but instead to use the life skills he has developed over the years; such as negotiation, crisis management, critical thinking, and problem solving, to guide his customers through one of the most important transactions of their lives.
He's dedicated in providing an excellent customer experience, and recognize the importance of communication throughout the process, and the power of an informed customer. His business goals are not measured in transactions, but instead relationships. His customers are viewed as friends and family, that he will always support in any way he can, even long after the transaction has closed.